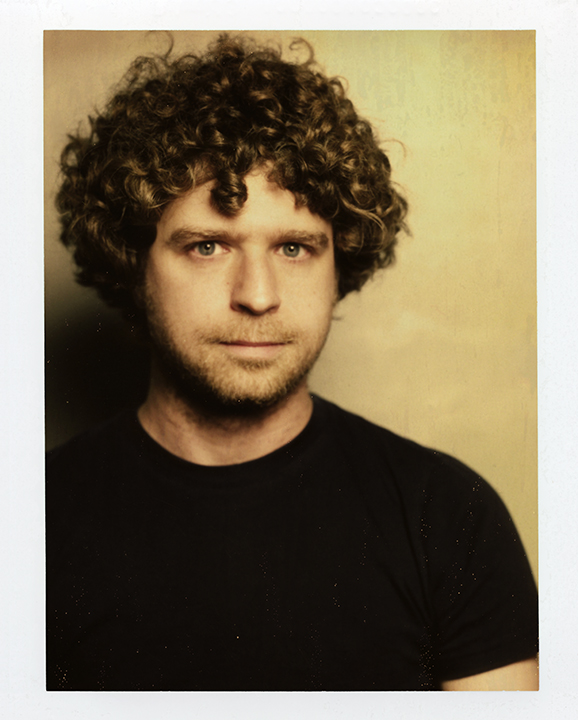 *Photo by: Mandee Johnson
Nick Stargu is a musician, comedian, writer and filmmaker who is best known for his multimedia / musical comedy act, DJ REAL, which has been featured at Comedy Central's Colossal Clusterfest, Big Sky Comedy Festival, Outside Lands, San Francisco Sketchfest, Bridgetown Comedy Festival and more! He most recently appeared on the TV show "Flophouse" on Viceland and as a host on NBC's show "The Guest List" on Seeso. And he's opened for Devo, Scott Thompson and Bridget Everett!

Nick also performs as Imaginary Radio with comedy partner, Drennon Davis. They have performed at festivals all over, including the Edinburgh Fringe Festival, SXSW, the Funny or Die Oddball Festival. They have recently appeared in NBC's "Comedy Show Show" on Seeso, as well as the audio version of the show, hosted by Will Arnett.

Nick
also, currently co-produces San Francisco's premiere weirdo multimedia show, Talkies, where he has premiered live audience interactive virtual reality experiences, characters and short films. He produced the hit live show, Pitch!, in San Francisco, where guest comics pitched ideas for movies, inventions, video games and more. He also co-produced the monthly storytelling show, Shit Creek, at Lost Weekend Video with comedians Mary Van Note and Jessse Fernandez.


He is an audio producer, composer and sound designer at Audible's comedy division. He has written the theme songs for "Bedtime Stories for Cynics" (w/Nick Offerman), "Hold On with Eugene Mirman", "Limelight" and more. He co-produced the audio series McSweeney's Internet Tendencies, and has worked on the production of a number of shows including "Wedlock with Kurt Braunohler and Lauren Cook" and most recently "Dr. Katz: The Audio Files".

Nick produced and performed on the Wolf Larsen songs "If I Be Wrong" and "Kitchen Door", with a combined 20 million views on YouTube and over 2,000,000 plays on Spotify. The song "If I Be Wrong" was also featured in a 3Mobile ad in Ireland.

For more info, check out his website - www.nickstargu.com


Nick is currently promoting the release of his fifth DJ REAL studio album, "They'll Say Yes!" .


------------------------------------------------------------------------------------------------------------------------------------

"SF comedian Nick Stargu's alias DJ Real mixes an uncanny command of musicianship with an über-clever style of comedy that dazzled and had us doubling over laughing at the same time." - The Comedy Bureau


"The word 'innovative' is typically over used in the bay area, in this case it actually applies. 'DJ Real' uses a combination of technology and sound that keeps you laughing while at the same time wondering 'how is he doing that?" - www.brokeassstuart.com

"...DJ REAL was a very strange, and strangely wonderful combination of lo-fi recording artist and Andy Kaufman comedian..." - SF Weekly


"...Stargu continues to create Real-y funny characters with his quirky dance moves, crazy costumes, rhymes, beats, pre-recorded voice tracks (sometimes the voice of God, sometimes his mom)..." - New Haven Advocate
"...The crowd at a typical DJ REAL show should expect the unexpected and anticipate becoming part of the show themselves!" - WWUH (University of Hartford)
"With the majority of musical comedy that comes across the line every so often, it usually seems to lack just that; musical integrity or well, comedy. In the case of DJ Real's newest release, "Personal Growth," both elements have risen to the occasion." - The Set List (Sacremento Comedy Magazine)